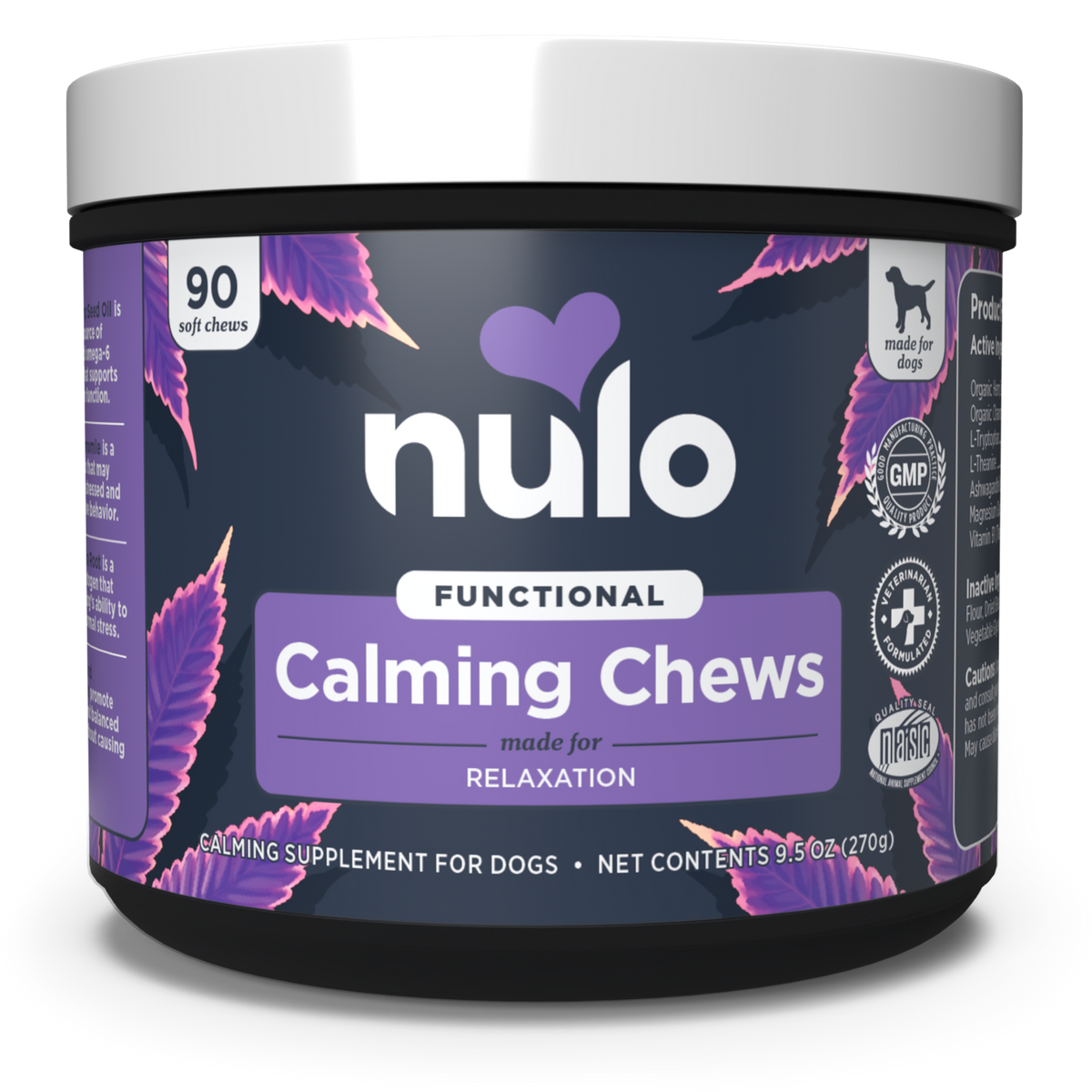 About Supplements for Dogs
Nulo soft chew supplements are designed to enhance your dog's health and wellness beyond what core nutrition provides. With dozens of active ingredients backed by science that make up our seven solution-focused formulas including Calming, Immune, Mobility, Omega, Probiotic, Hemp & Mushroom, and All-in-One Advanced, our soft chews are suitable for puppies, adults, and senior dogs. But supplements are only as good as what's inside them. All Nulo Supplements are part of our NASC Quality Program to meet the highest standards of safety.
*Testimonials are for informational purposes only. The information is not a substitute for expert veterinary care. Testimonials are written by actual customers and represent their own observations. These observations are not guaranteed, are not medically substantiated, and may not be typical for other pets.
Key Benefits
Organic Hemp Seed Oil
is a balanced source of omega-3 and omega-6 fatty acids that supports healthy brain function
Organic Chamomile
is a calming herb that may help sooth stressed and hypersensitive behavior
L-Theanine and L-Tryptophan
promote relaxation and balanced behavior without causing drowsiness.
Ashwagandha Root
is a natural adaptogen that supports a dog's ability to cope with normal stress
Ingredients & Analysis
active ingredients per 2 chews (6 g)
Organic Hemp Seed Oil...........................................250 mg
Organic Chamomile...................................................80 mg
L-Tryptophan................................................................50 mg
L-Theanine......................................................................30 mg
Ashwagandha Root (Withania somnifera).........30 mg
Magnesium Gluconate.................................................18 mg
Vitamin B1 (Thiamine).................................................10 mg

inactive ingredients
ascorbic acid (as preservative), brewers dried yeast, chickpea flour, dried beef, gelatin, natural flavor, organic honey, safflower oil, sunflower lecithin, vegetable glycerin, water
Feeding Guidelines