Training Treat Variety Pack
---
Training doesn't have to be ruff with Nulo trainers! Start training your pup or rewarding your adult dog with our tasty Salmon, Duck, & Turkey training treat variety pack! With guaranteed levels of DHA and Omega-3 fatty acids, our Trainers are perfect for puppies and adult dogs alike.

Made with a single animal protein, our training treats also pack a superfood boost with honey, cherries and blueberries, all-around nutrition for your pup! At only 2 calories each, say goodbye to treats filled with inferior ingredients and hello to guilt-free rewarding.

---
About FreeStyle
Nulo FreeStyle offers a wide range of dry, wet, freeze-dried raw, treat, and topper recipes to fuel your dog's adventures. On average, 80-87% of the protein in our FreeStyle diets for dogs comes from animal sources, which provides your dog with the ideal amino acid profile! FreeStyle's formulas are grain-free, using ingredients like sweet potatoes and chickpeas as low-glycemic, whole-food carbohydrate sources. Find Nulo FreeStyle at your local independent pet specialty retailer or through select online retailers.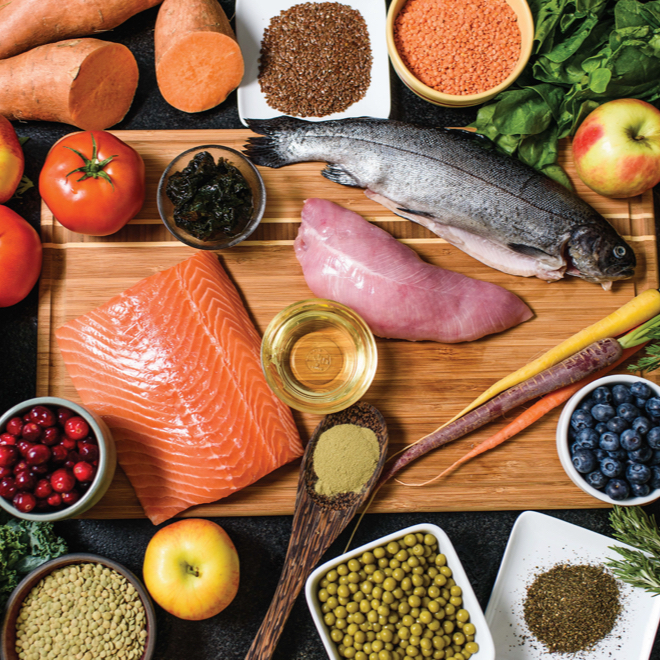 Training Treat Variety Pack
Recipes in this Bundle