Nulo Dog Hydrate Four Pack
---
Become a bowl-erista for your dog! Shake things up with our savory Beef Brisket, Pork Tenderloin, Roasted Lamb, and Rotisserie Chicken flavored water enhancers to give your dog an elevated hydration experience.
Nulo Hydrate is the liquid water enhancer that will revolutionize the way your dog drinks, giving them irresistible flavor and nutritional goodness, just the way they like it. Electrolytes to replenish, branched chain amino acids to recover, and B-vitamins to keep them going – it's time to upgrade their H2O.
100% delicious | 0% artificial colors or flavors 

AVAILABLE IN FOUR 1.62 FL OZ (48 mL) BOTTLES.
---
about hydrate
Hydrate™ is the first nationally-marketed liquid water enhancer for dogs, designed to give pet parents the freedom to create a customized and healthy water bowl experience. Hydrate™ transforms any bowl of ordinary water into a unique flavorful beverage with a nutritious edge – complete with electrolytes, branch-chain amino acids (BCAA's) and B-vitamins. Designed for easy on-the-go use, Hydrate™ comes in portable squeeze bottles – simply squeeze a few drops into your dog's water bowl, serve at room temperature and watch them enjoy. Suitable for daily drinking for puppies and adult dogs of all ages and sizes.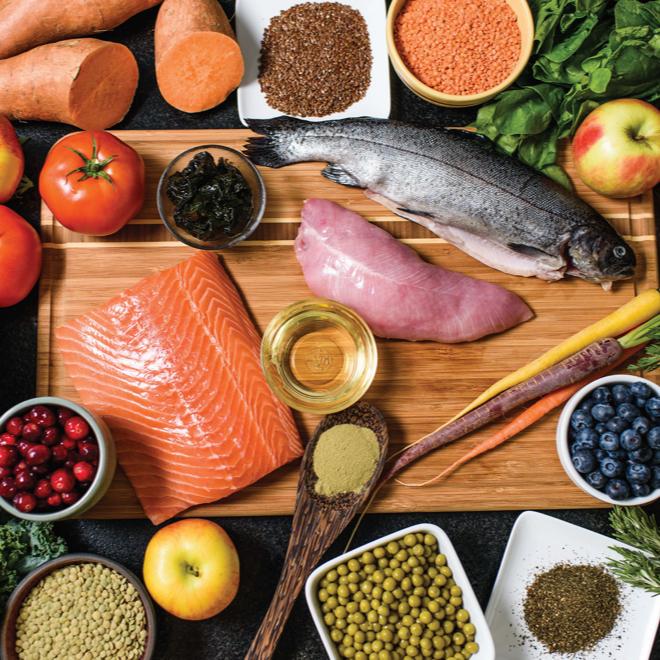 Nulo Hydrate Four-Pack
Recipes in this Bundle